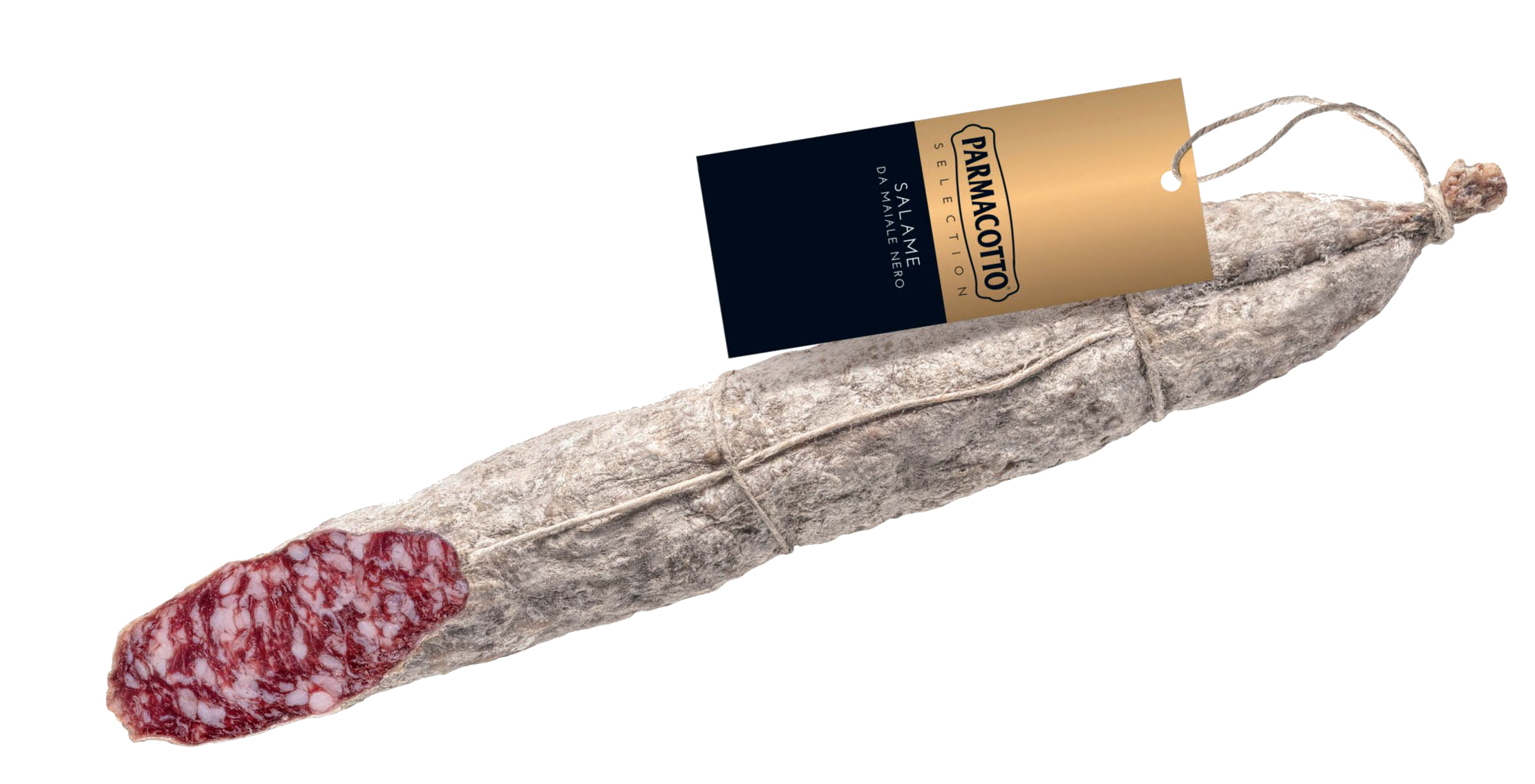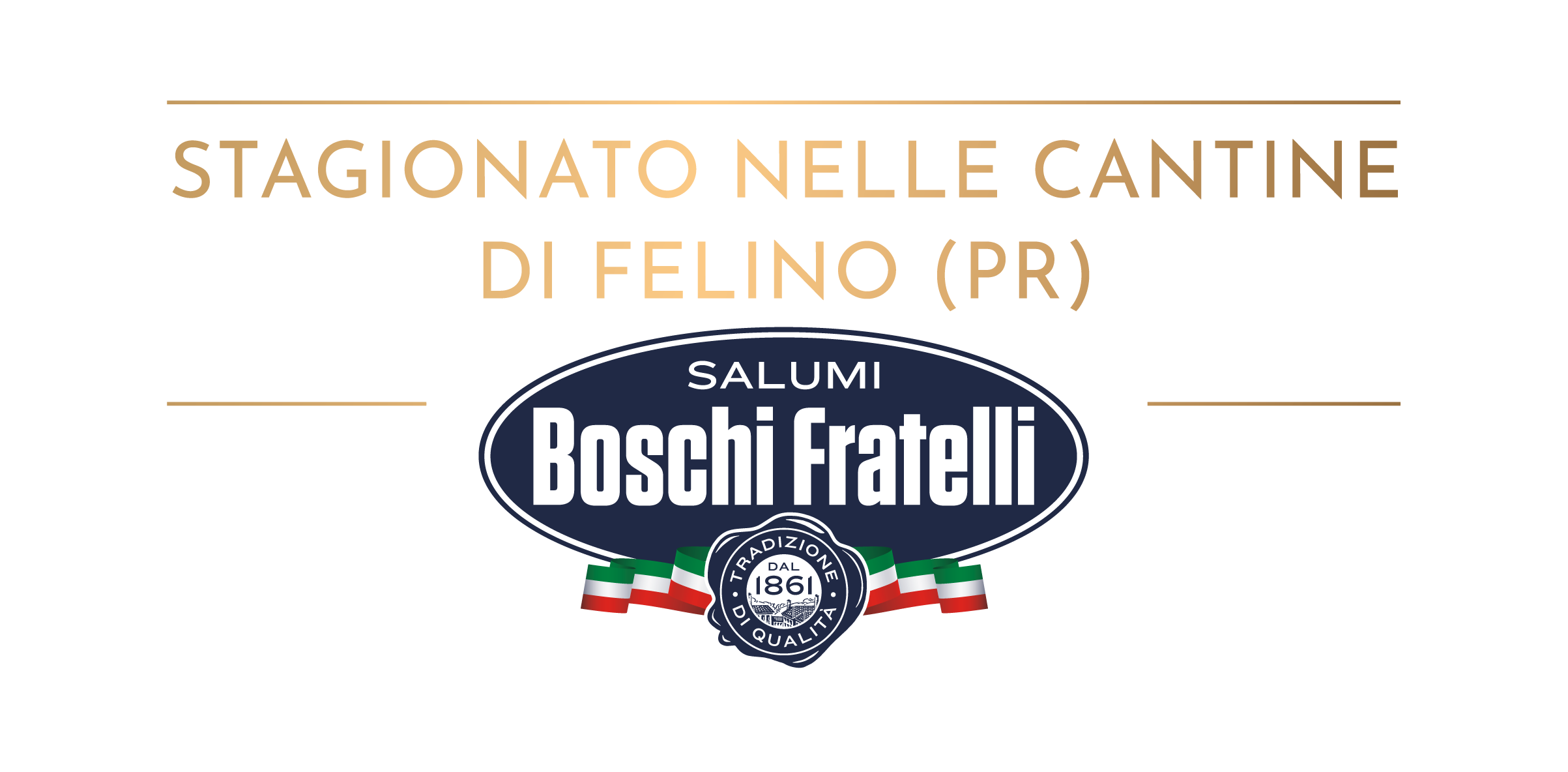 An Italian pig with mottled coat, bright red flesh and a texture that only an animal reared on the move can have. We wrote about the choice of Maiale Nero
representing a challenge made up of longer waits, greater commitment and great satisfactions but we
have never wrote about how proud we are because the Black Pig salami tastes, simply and sweetly, of
salami.
A product belonging to our peasant tradition – now controlled and made safe by modern production processes – made of delicacy and balance, a simple and old recipe of meat stuffed only in natural
casings and not driven by any drying starters (VERIFICARE STARTER ASCIUGATURA).
This is the kind of salami where the raw material is so rich from the very beginning that nothing else is
needed except skill and time.
The Black Pig salami rests for about 90 days in Boschi Fratelli cellars located in Felino and we like to define the salame as "live", because it releases different aromas and scents that vary from one day to the other. It is up to us, indeed, to the master seasoners, to choose the right time to take it out from the cellar.
The choice of the the right moment to slice it and taste it is, on the other hand, super easy.
Technical Infomations
Code : CA0270

Packaging : 900 g

Weight : 4pcs per case

Case Pack : 90 days
Organoleptic profile
Appearance and color : Irregular cylindrical shape, ruby red colored and white fat

Texture : Tender, it melts in your mouth

Aroma: Aged and lightly spiced

Taste : Sweet and delicate