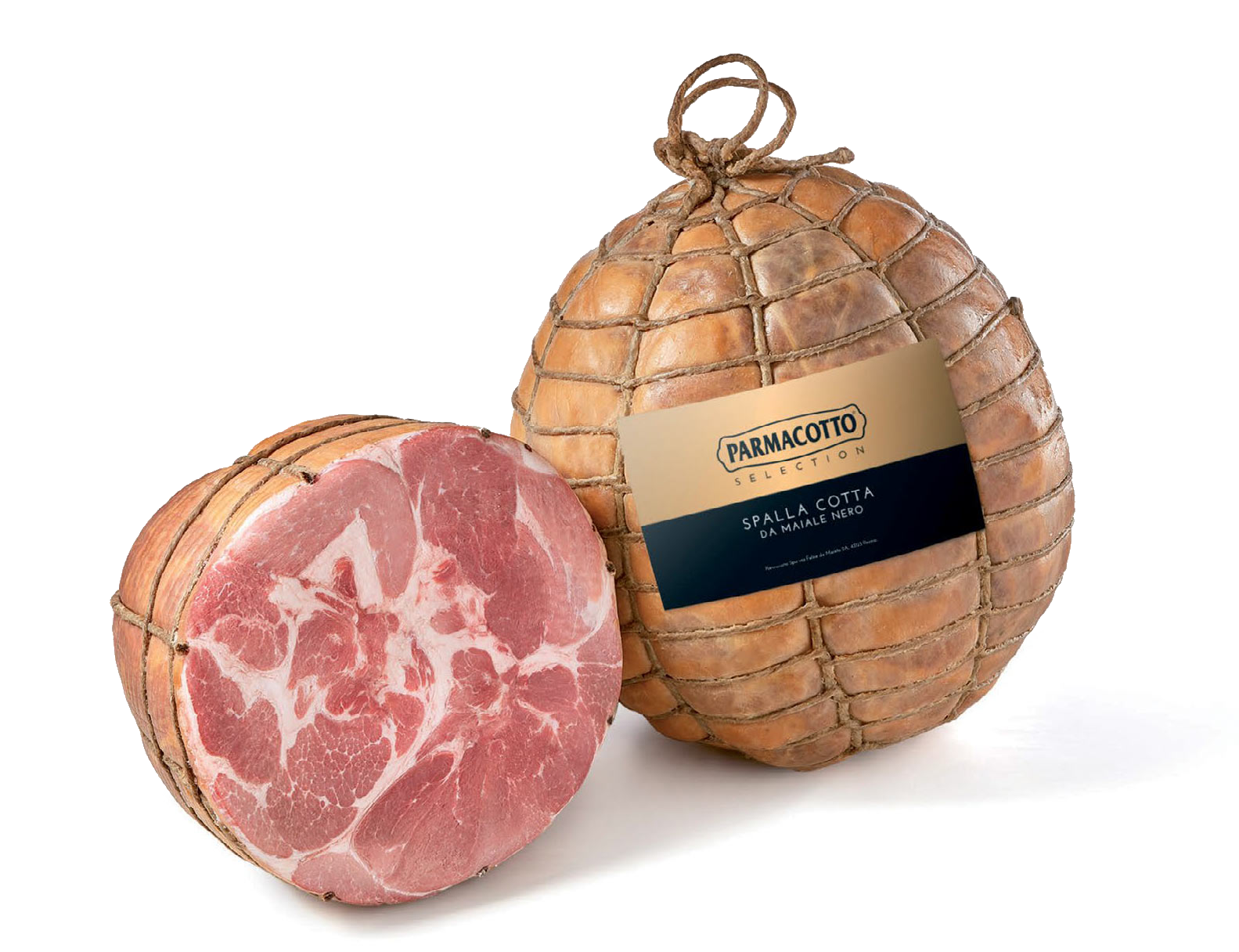 Our Black Pig, a fine native breed where flavor is enhanced by the movement of the animal which helps
the distribution of fat in the lean part of its compact meat. We love to define it as naturally "ingrassinata"
(ie. fattened). A characteristic we can notice not only with the eye, but above all with the mouth.
We prepare this exceptional meat following the traditional recipe of San Secondo Parmense, which
involves a double dry salting phase, a two-week rest together with herbs and some spices. Then we
bone and sew it into a natural casing before proceeding to slow steam cooking, where technology helps
us control the temperature. An artisanal process, regulated and made safe by the most modern
techniques.
A precious raw material and a traditional process turn into delicate flavor and velvety texture, two unique
features that are hard to be found elsewhere.
Technical Infomations
Code : CA0290

Packaging : Half – Vacuum Packed

Weight : 4.5-5.0 Kg

Case Pack : 2pcs per case
Organoleptic profile
Appearance and color : Tight, pink colored and white fat

Texture : Tender, it melts in your mouth

Aroma: Roasted Ham flavors and pleasant spicy hints

Taste : Sweet and intense