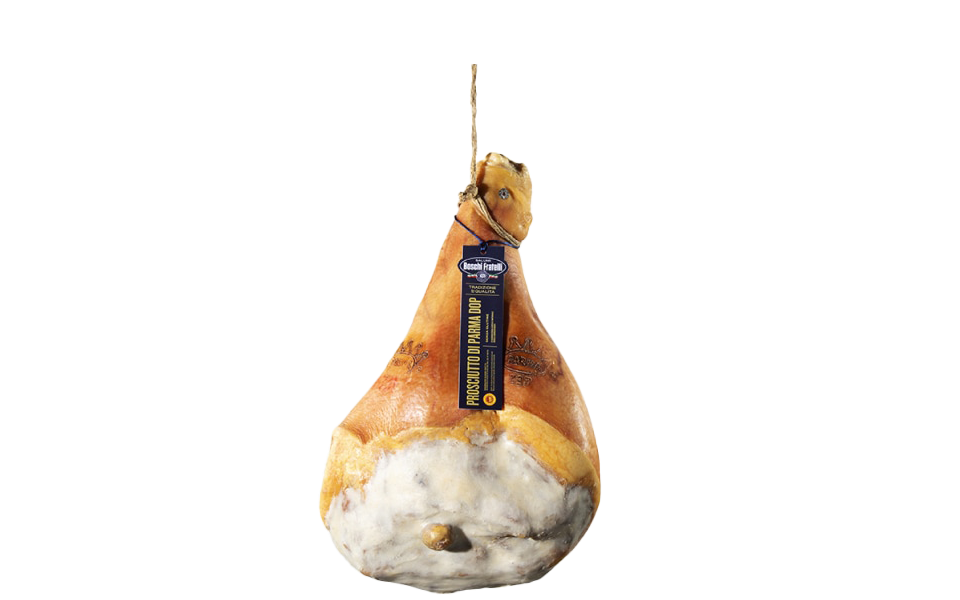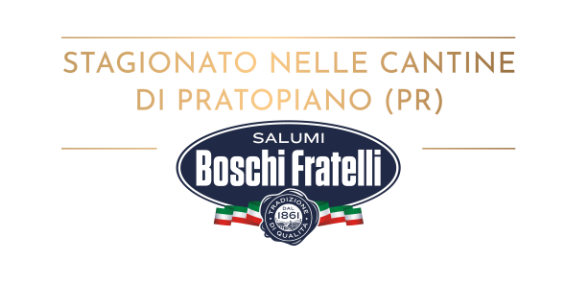 Just like a good wine starts from the vineyard, a good Parma starts from the raw material. Step one is in fact the selection of a few breeders with strict sustainability standards.
A product that is precious and simple at the same time, made only with meat and sea salt in the right quantity, a quantity that must protect the thighs during maturation and that must be thought out and weighed with conscience to make the ham as sweet as only Parma can be. The meat must have a good distribution of fat inside or, as we like to say, it has to be "ingrassinata" (ie. fattened), goes through two phases of salting done by hand. This is the prelude to the rest that the Prosciutto di Parma is going to have in Boschi Fratelli cellars.
During this 30 months phase of apparent inactivity, the thighs take on the typical cellar scent given by biochemical and enzymatic processes that are as natural as mysterious. Everything happens thanks to
control, patience, silence broken only by the sound of the windows that the seasoning masters decide to open or close according to the clouds near the top of the mountain, thus regulating humidity and temperature, and allowing the Marino to gently blow into the cellars of Pratopiano.
Parma is the transformation of rigid selection, craftsmanship, natural factors, precious hands and a breath of wind into pure magic.
Technical Infomations
Code : CA0190

Packaging : Product tied up in a rope

Weight : 12+ Kg

Case Pack : 1 per case
Organoleptic profile
Appearance and color : Tight, pink colored and white fat

Texture : Velvety and soluble

Aroma: Fragrant

Taste : Sweet and delicate