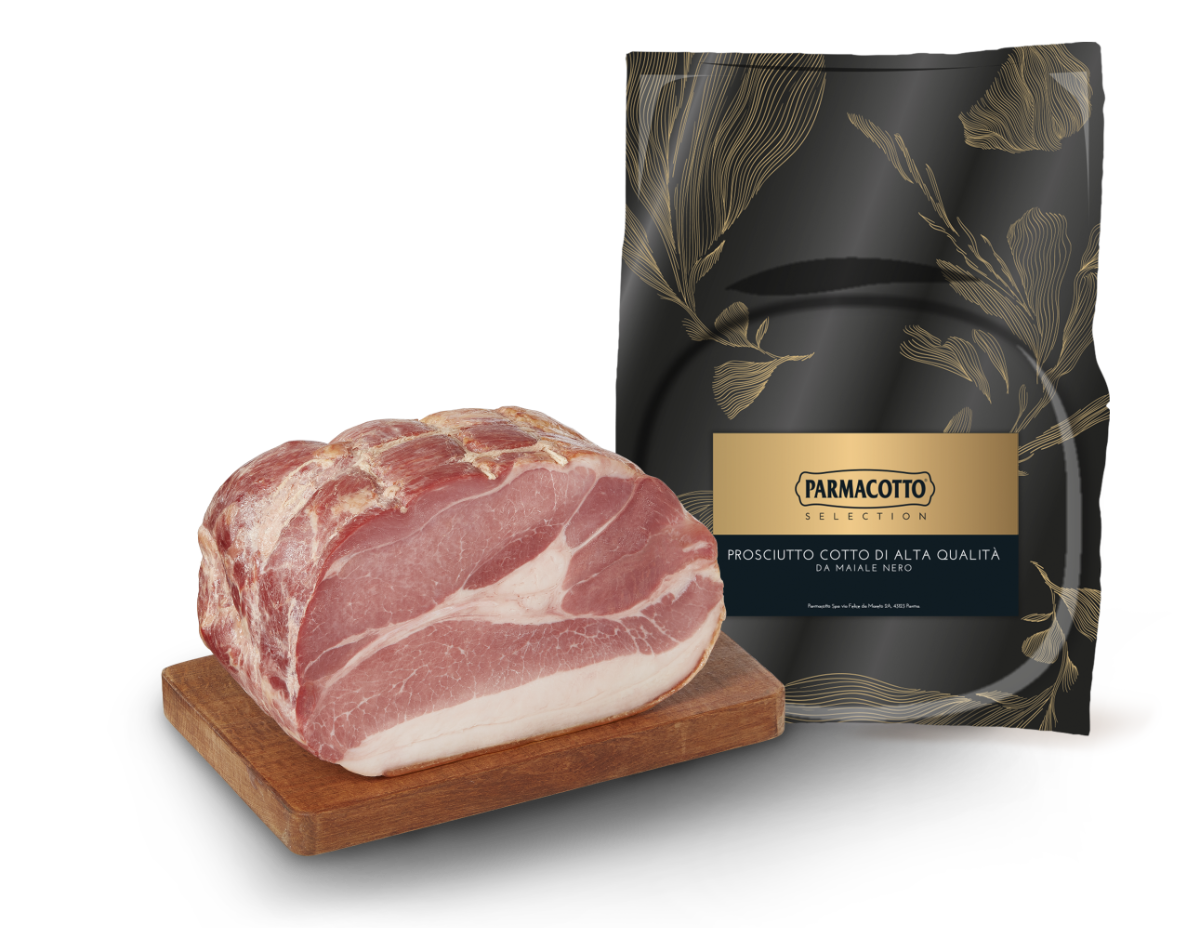 We were looking for a delicate, sweet, though savory meat, when we rediscovered in small farms of our territory an indigenous breed with a peculiar morphology and naturally ruby-colored meats rich in fatty acids, close to those of olive oil: the Maiale Nero (Black Pig).
A pig that grows free, in motion, with a robust structure, raised only with natural food and without having its growth forced.
To get what we wanted, we made the most difficult and rewarding choice. The Black Pig is exclusively in-
house processed: we massage the fresh thighs for three days before starting the cooking step. We use the oldest spice recipe we have, the oldest but the simplest too. The cooking phase takes place with the
product placed out of the mold, tied only with a rope and going through a slow steam process, with a dry
finish to give a gentle external roasting. Technology helps us by regulating and controlling the
temperature.
Typical hints of cooked vegetables, undergrowth and butter in the fatty part will give an experience made of an authentic flavor and a raw material that needs no artifice to conquer the palate.
Sometimes the most tortuous road is the one that leads to the greatest  satisfaction.
Technical Infomations
Code : CA0280

Packaging : Half – Vacuum Packed

Weight : 4.5 - 5.5 Kg

Case Pack : 2pcs per case
Organoleptic profile
Appearance and color : Tight, pink colored and white fat

Texture : Tender, it melts in your mouth

Aroma: Roasted Ham flavors and pleasant spicy hints

Taste : Sweet and intense