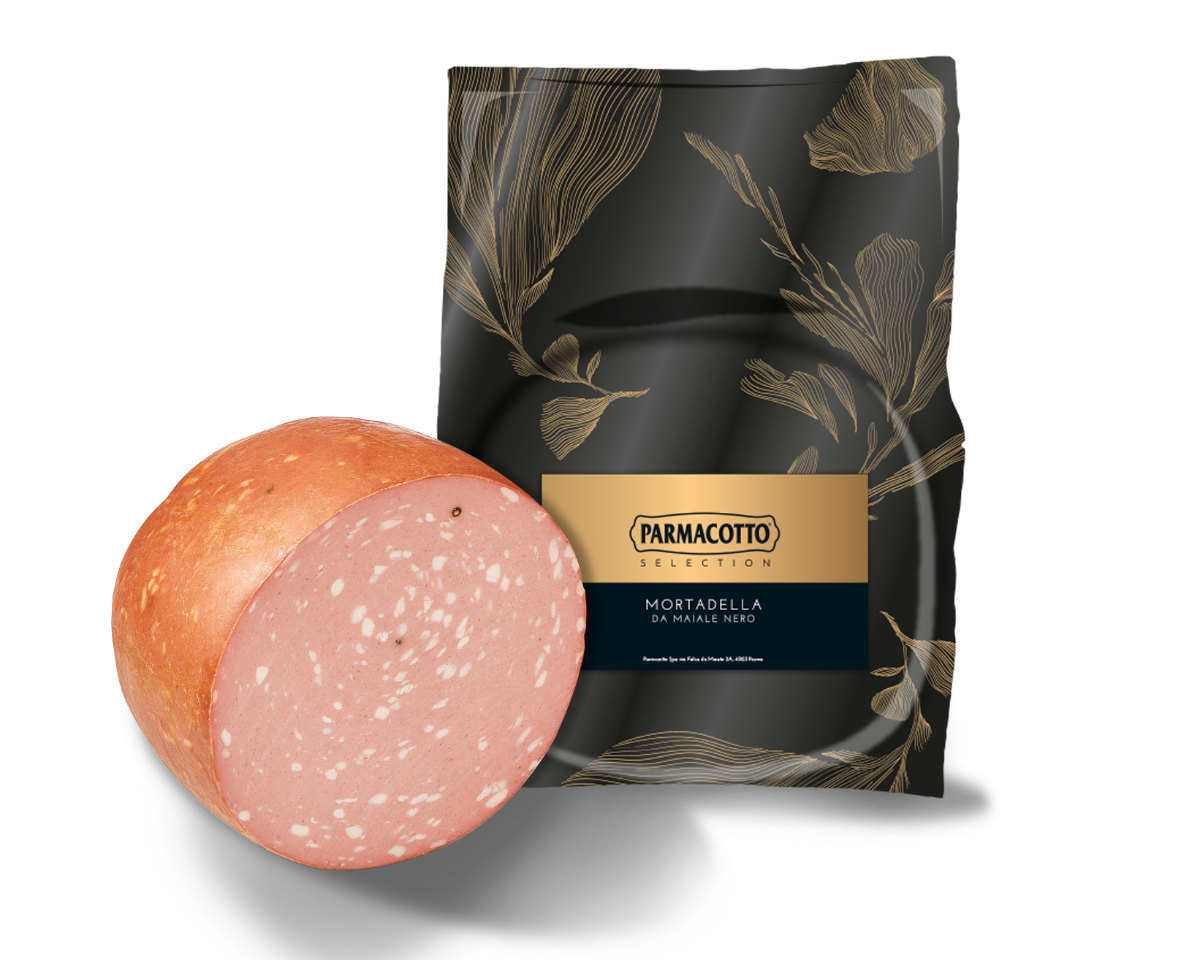 Not only the exceptional raw material with unique organoleptic characteristics of the precious breed we
chose, Maiale Nero di Parma, but also the know-how and experience of all those men that guide the
production process. A road between craftsmanship and rigid controls of modern technology traveled with
the same passion, dedication and firmness of a conductor that makes the most important decisions, such
as the quantity of lean meat and fat to mix and the quantity of diced fat typical of mortadella.
To enhance this fine meat, naturally endowed of a beautiful bright red color and of a distinct aromatic
profile, we chose a simple recipe – with or without pistachio -, made of pepper and fresh garlic infusion.
No other addition could improve a meat with such an excellent taste and velvety texture.
Technical Infomations
Code : DA1860

Packaging : in Half – Vacuum Packed

Weight : 5.0 – 5.5 Kg

Case Pack : 2pcs per case
Organoleptic profile
Appearance and color : Irregular cylindrical shape

Texture : Tight and delicate

Aroma: piacevoli note di carne arrosto e spezie

Taste : Sweet and delicate